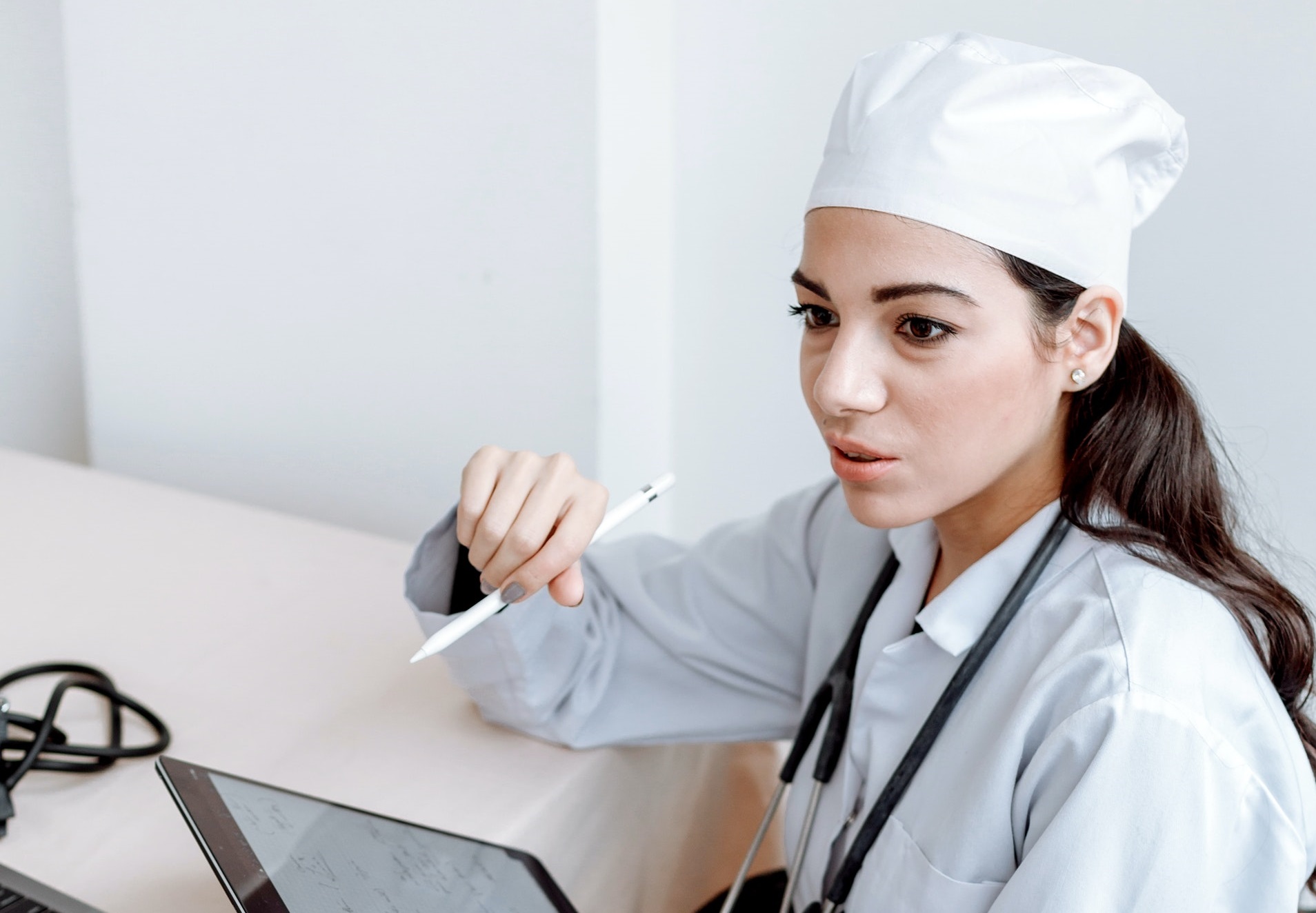 Aesculap Academy Daradia Fellowship in Pain Management- Advanced
Registration is open for the next batch from 13th July 2021
Learn advanced pain management procedures once you are in pain practice for few years.
Highlights:
Online course with an optional offline workshop at the end of course
3-months course, 2 hours every Tue for 13 week
Recorded lectures will be available for one week for revision
A detailed discussion of procedure step by step
Indications, contraindications, complications
Demonstrations of equipment
Demonstration of preliminary steps on a mannequin under C-arm
Course Contents:
Details of musculoskeletal ultrasonography
Vertebroplasty
Spinal Cord Stimulation
Intrathecal pump implantation
Basic steps of endoscopic discectomy
Head & Neck procedures like Gasserian ganglion and Sphenopalatine ganglion radiofrequency neurolysis
Cryoablation of SI joint
Faculty: Gautam Das, Chinmoy Roy, Debjyoti Dutta, Kanchan Sharma
Course fee:
INR 28320 (Inclusive of all taxes)
USD 566.4 (Inclusive of all taxes)
For enrolment mail us at info@daradia.com or send WhatsApp message at +919163730004
Registration (India, Bangladesh & Nepal)
Send WhatsApp message to +919163730004 for registration
Pay by UPI: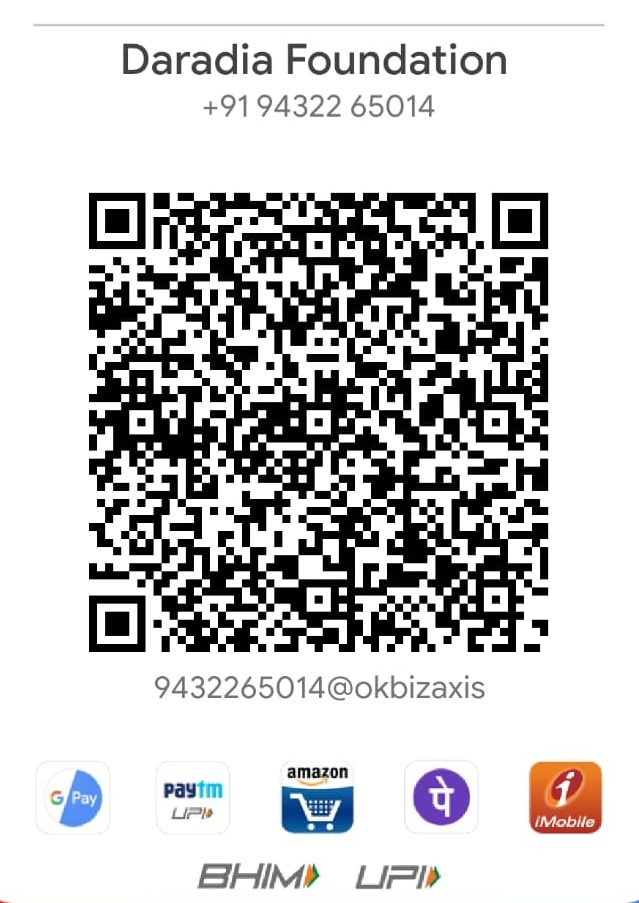 Pay registration fee by online transfer
Bank details for online transfer:
Name of the Beneficiary: Daradia Pain Foundation
Account No. of the Beneficiary: 50100095516407
IFSC Code: HDFC0000028
Name of the Bank: HDFC Bank
Registration (International):
Click PayPal button below, pay & confirm registration, Or, send by wire transfer:
Details of wire transfer for international participants:
Name of the Bank: HDFC Bank
Address of the Bank: Dhariwal house, Raghunathpur, Kolkata 700059
Name of the Beneficiary: Daradia The Pain Clinic
Address of the Beneficiary: Daradia- The Pain Clinic, Street no.327, DG 9/2, New Town, Kolkata 7000156
Account No. of the Beneficiary: 00282560001158
IFSC Code: HDFC0000028
SWIFT Code: HDFCINBB
ADVANCED COURSE DETAILED SCHEDULE
MODULE 1: JULY 13TH 2021
SHOULDER USG WITH DEMONSTRATION ON VOLUNTEER
Supraspinatus muscle, Infraspinatus muscle, Biceps long and short head, Subscapularis, Rotator Cuff Interval, Sub-acromial impingement, Internal impingement, Subcorocoid Impingement, Suprascapular Nerve, Axillary Nerve, Labrum, Coracoacromial Ligament, Anterior and Posterior GH Joint, Acromioclavicular joint, Acromioclavicular ligament
MODULE 2: 20th JULY 2021
ELBOW USG WITH DEMONSTRATION ON VOLUNTEER
Anterior: Brachialis, Distal Biceps Tendon Different Examination Views, Brachial Artery, Median Nerve course till forearm, Anterior Joint Recess, Coronoid fossa, Radial Fossa, Coronoid process
Medial Elbow: Common Flexor Tendon, Medial Collateral Ligament Dynamic Examination, Cubital Tunnel, Dynamic examination of ulnar nerve, Sublimus tubercle.
Lateral Elbow: Common Extensor Tendon, Lateral Collateral Ligament complex, Annular Ligament, Synovial Flinge, Supinator muscle, Deep Branch and Superficial branch of radial nerve and its course till mid forearm, Brachioradialis
Posterior Elbow: Triceps Tendon, Olecranon Process, Subcutaneous Bursa and Posterior Joint recess, Olecranon Fossa Kanchan Sharma
MODULE 3 : 27th JULY 2021
WRIST AND HAND USG WITH DEMONSTRATION ON VOLUNTEER
Dorsal compartments I-VI, Lister Tubercle, Radial Artery Radiocarpal joint, Midcarpal joint, Carpometacarpal joint (Dorsal and Palmar), Radioulnar joint, Scaphoid Lunate Ligament, Lunate-triquetrum Ligament, Dorsal Carpal Ligament, TFCC, Median nerve in Carpal Tunnel (Proximal and Distal)Ulnar artery and nerve, FCR, FCU, Palmaris longus, FDS, FDP, FPL and Scaphoid
MODULE 4: 3RD AUGUST 2021
HIP USG WITH DEMONSTRATION ON VOLUNTEER
Anterior & medial hip: orientation of the hip muscles, capsule of the hip, internal and external snapping hip syndrome, Femoral nerve, ilioinguinal N, iliohypogastric N, Genitofemoral N, Lat femoral Cut N, obturator N, Femoral triangle, PENG block, Fascia iliaca block, adductor tendonitis
Lateral hip: Gluteal muscles' tendinous insertions, different bursitis,
Posterior Hip: Sciatic nerve block, pudendal nerve block, pirifiormis injection, Isioguteal bursitis,
+ videos and slides of common disease conditions
MODULE 5: 10th AUGUST 2021
KNEE USG WITH DEMONSTRATION ON VOLUNTEER
Anterior: Rectus Femoris, Vastus intermediate, Lateralis, Medialis Quadriceps Tendon, Suprapatellar recess, Suprapatellar Fat Pad, Prefemoral Fat Pad, Distal Femur, Medial and Lateral joint Recess, Patellar Tendon, Infrapatellar fat pad, Pre and Infrapatellar Bursa (Superficial and Deep), ACL
Medial Knee: Medial collateral ligament (Superficial and deep layer) Medial Joint space, Medial Meniscus, Pes anserine bursa, Voshell bursa, Genicular artery.
Lateral: Biceps Femoris, ITB, Lateral collateral ligament, Lateral joint space, Lateral meniscus, Common Peroneal Nerve
Posterior Knee: Semimembranous, Semitendinosis, Lateral and Medial Gastronemius, Popliteal Sciatic Nerve, PCL, Posterior Joint space
MODULE 6: 17th AUGUST 2021
ANKLE and FOOT USG WITH DEMONSTRATION ON VOLUNTEER
Anterior Ankle: Tibialis Anterior, EHL, EDL, Deep peroneal nerve, Anterior Tibial artery, Anterior Joint recess, Great saphenous vein, Saphenous nerve, Superior and Inferior Extensor retinaculum.
Medial Ankle: Tibialis Posterior, FHL, FDL, Tibial nerve, Posterior tibial artery, Flexor retinaculum, Deltoid Ligament(all parts),Spring Ligament, Sustantaculum tali.
Lateral Ankle: Peroneus longus and brevis, Superficial peroneal nerve, Calcaneofibular ligament, Anterior inferior Tibiofibular, Anterior Talofibular
Posterior Knee: Achilles tendon formation, Retrocalcaneal bursa, Subtalar joint, Soleus, Medial and Lateral Head of Gastronemius, Posterior Ankle joint recess, Sural Nerve – Kanchan Sharma
MODULE 7: 24TH AUGUST 2021
C-ARM GUIDED ADVANCED PROCEDURES IN CERVICAL/THORACIC SPINE WITH DEMONSTRATION ON MANNEQUIN-
Cervical/THORACIC Epidural, T2-T3 sympathetic block, Thoracic Facet, Splanchnic nerve block- Debjyoti Dutta & Chinmoy Roy
MODULE 8: 31ST AUGUST 2021
C-ARM GUIDED ADVANCED PROCEDURES IN HEAD WITH DEMONSTRATION ON MANNEQUIN
Cervical DRG, Cervical facet medial branch block, Sphenopalatine, Gasserian ganglion, V2, V3
MODULE 9: 7TH SEPTEMBER 2021
NECK WITH CERVICAL SPINE USG WITH DEMONSTRATION ON VOLUNTEER
Cervical Roots, Cervical Facet Joint, Greater Occipital Nerve
Dorsal Scapular Nerve, Spinal Accessory Nerve
FAILED BACK SURGERY SYNDROME- CAUDAL NEUROPLASTY
MODULE 10: 14TH SEPTEMBER 2021
THORAX AND ABDOMEN USG WITH DEMONSTRATION ON VOLUNTEER
Intercostal nerve, Errector Spinae:
Ilioinguinal and Iliohypogastric, Gentifemoral Nerve, Quadratus Lumborum
SPINAL CORD STIMULATION
MODULE 11: 21ST SEPTEMBER 2021
C-ARM GUIDED ADVANCED PROCEDURE WITH DEMONSTRATION ON MANNEQUIN
Intrathecal Pump
Endoscopic Discectomy
Endoscopic discectomy needle & guidewire placement & SCS lead implantation Demonstration on mannequin
MODULE 11: 28TH SEPTEMBER 2021
OSTEOPOROSIS, SPINAL FRACTURE CLASSIFICATION
VERTEBROPLASTY-DEMONSTRATION ON MANNEQUIN
MODULE 13: 5TH OCTOBER Q & A session with Evaluation