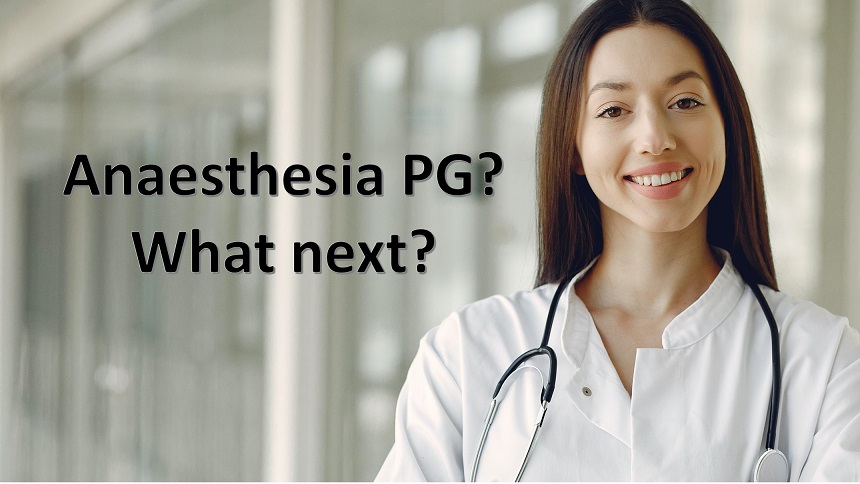 Pain Management Speciality -What is it?
The pain management subject is gradually getting its importance in recent times. Many post-graduate doctors particularly from anesthesiology and physical medicine are choosing this specialty as their career.
In an interview among pain physicians, 13.3% of 75 respondents told that they were exposed to a totally functioning pain clinic during their post-graduate training.
All others pain physicians joined pain management fellowship programs privately after MD anesthesia.
Other facts:
62.7% of pain doctors have chosen this specialty because it is an office-based individual practice not dependant on surgeons.
61.3% loved this specialty because it is a new upcoming branch with a huge scope of doing new works.
52% feel that there is a direct appreciation from patients after pain relief which is lacking in anaesthesia practice.
What is this pain management specialty?
It is a new specialty of modern medicine which treats different types of pain with the help of modern medicines and different interventional pain management techniques.
Whether the disease behind the pain is treated or only the pain is treated?
In a situation where the disease is incurable like cancer, the pain is treated by pain specialists and cancer is being treated by oncologists. But where diseases are curable, both disease and pain are treated together.
How was this specialty started?
John Bonica is called the father of this specialty. He was an anaesthesiologist at an army hospital and treated many chronic pain patients in post-war injury during the second world war with different nerve block techniques. He was motivated and inspired with the results and later started a pain clinic in New York and written the famous book on "Management of Pain" which was the first book on pain management specialty in 1953.
Which specialty doctors can practice pain management?
Any MBBS graduate can treat a patient suffering from pain. But the interventional management of pain must be practiced by doctors who underwent pain management training for physicians.
Which doctors can study this pain management specialty?
Though pain management specialty became an integral part of the study of anaesthesia, and any anaesthesia doctor can practice basic interventional pain management procedures for advanced interventional procedures, additional pain management training is needed. Pain management is now a super-specialty subject with the introduction of DM & FNB in pain medicine with the advancement of this subject with the addition of many advanced interventional pain management techniques.
Can a paramedic like physiotherapists or nursing staff be a pain specialist?
Physiotherapists and Nursing staffs have an important supportive role in the management of pain. They can't be specialist physicians, but they have an important role in the team.
What are the areas of work of a pain management doctor?
Pain Medicine work will generally fall under one among three categories:
There are three important areas:
Acute pain: Management of post-operative, post-trauma/injury, and labour pain are done by pain doctors in association with a surgeon or an obstetrician as a primary doctor.
Chronic pain: Management of persistent pain, chronic pain, or neuropathic pain is done by a pain doctor himself as the primary doctor.
Cancer pain: Management is done in association with an oncologist or onco-surgeon.
Pain Medicine teams are generally run as multidisciplinary teams (MDT), including liaisons with nursing, physiotherapy, and psychology staff, also like primary and community care services. it's an excellent specialty for anyone who enjoys cross-team working.
What is the role of Muskuloskeletal Ultrasound in Pain Medicine?
Musculoskeletal ultrasound is a very important tool for pain medicine nowadays. Daradia is organizing an International Conference on Muskuloskeletal Ultrasound in Pain in Bangalore from 31st March to 3rd April.
What do Pain Medicine specialists do?
The day-to-day routine of a pain specialist is extremely varied and may include:
Outpatient pain clinics
Interventional pain procedures in operating theatre
Inpatient pain management
Sessions in another specialty, including Anaesthesia or Palliative Medicine
What are common interventional procedures?
Common invasive procedures lists include interventions targeting the facet joint and its nerve supply, epidurals for management of back pain, Platelet rich plasma injections in knee or shoulder joints, sometimes nerve ablations like in Trigeminal neuralgia or complex regional pain syndrome.
What are the advantages of working as a Pain Medicine specialist?
It is your own practice brother!!! It is your chance to develop your own practice, determining your own consultation and interventional fees, seeing patients from referral to assessment. This may include diagnostics and dealing long run with patients by building a good doctor-patient relationship and following up outcomes. The patient recognizes you.
You are not dependant on a surgeon: Neither your practice is dictated by a surgeon, nor your fees are decided by others. You are the master of yourself.
Work-life balance: the power to raised control your workload and ways of working. Specialists, including those with family commitments, don't undertake on-call.
Multi-professional colleagues: You get to figure in multi-professional teams with specialist pain nurses, psychologists, physiotherapists and occupational therapists.
Multi-disciplinary working: Pain teams are most ordinarily multi-disciplinary teams involving decision-making with radiologists, surgeons from varied specialties, palliative medicine physicians and far more.
Beyond secondary care: Specialists often work closely with colleagues in primary and community care and have strong educational and repair development roles.
Varied and interesting: Specialist are often a part of an inpatient pain team additionally to outpatient work.
Interventions: Interventional practice is usually a crucial a part of the pain doctor's contribution to the team and may be very rewarding when significant improvements in pain levels are achieved.
Specialised skills: Some pain doctors are involved in specialised services like inpatient pain management programmes, neuromodulation and implanted drug delivery, cancer pain interventions and paediatric pain management.
A changing landscape: Research into pain mechanisms and management may be a rapidly advancing area and offers many opportunities for pain physicians.