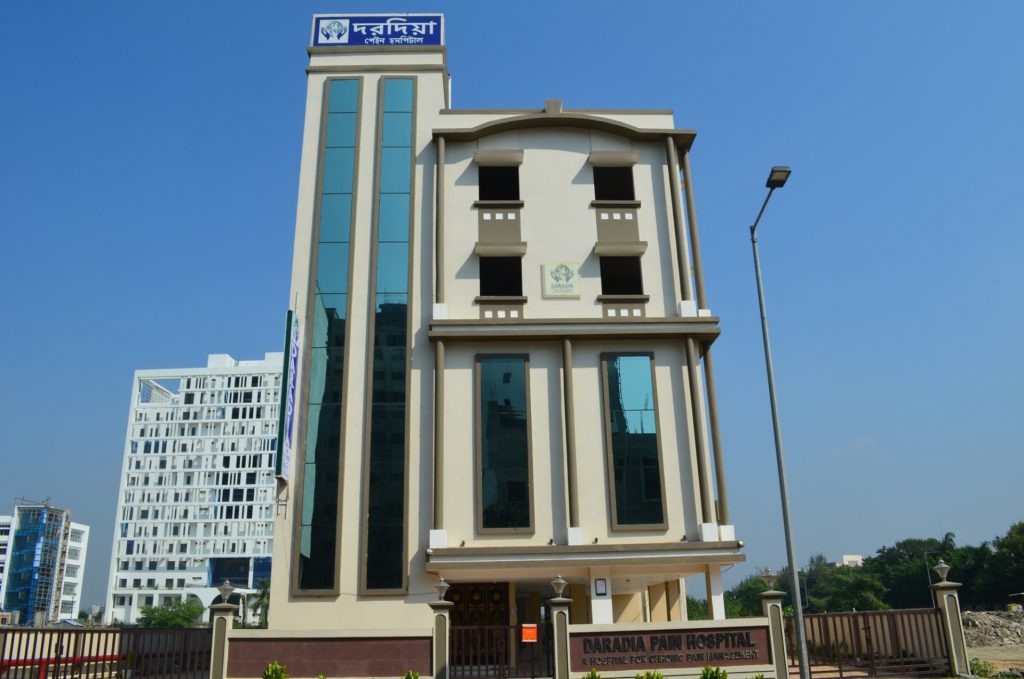 Daradia: The Pain Clinic is now open both at Ultadanga & New Town, Kolkata.
Daradia Pain Clinic is a day care center at Ultadanga.
Daradia pain hospital have 3 OT with all facilities of interventional pain management along with physical therapy & rehabilitation.
We offer treatment for headache, back pain, knee pain, shoulder pain, arthritis, nerve pain & cancer pain.
We have facilities of training for post-graduate doctors, paramedical staffs with lecture halls, library and other training instruments.
We have facilities for research in the field of pain management to take the specialty of pain management one step ahead.